City Bus (Free round trip)
Morning Races Race Days
Route
| Major Bus Stops | Timetable |
| --- | --- |
| Oteguchi Bus Center | 08:05 |
| Karatsu Station | 08:08 |
| Matsuurabashi | 08:15 |
| Higashi-Karatsu Station | 08:20 |
| Boat Race Stadium | 08:26 |
Round Trip(Leaves from the stadium's front gate)
Timetable
Major Bus Stops
After the 10th and 11th races finish at this stadium
Higashi-Karatsu Station


*Does not go as far as Oteguchi Bus Center

After the 12th race finishes at this stadium
Higashi-Karatsu Station / Matsuurabashi /
Karatsu Station /
Oteguchi Bus Center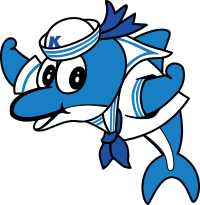 GI and GII Race Days
Route
| Major Bus Stops | Timetable |
| --- | --- |
| Oteguchi Bus Center | 10:00 |
| Karatsu Station | 10:03 |
| Matsuurabashi | 10:10 |
| Boat Race Stadium | 10:20 |
*Does not go to Higashi-Karatsu Station
Round Trip(Leaves from the stadium's front gate)
Timetable
Major Bus Stops
After the 9th and 12th races finish at this stadium
Higashi-Karatsu Station / Matsuurabashi /
Karatsu Station /
Oteguchi Bus Center
Special bus
A special bus leaves from Higashi-Karatsu Station on GI and GII race days.
For details, visit the 1st floor Information Center.
Route(Higashi-Karatsu Station→Boat Race Stadium)
First day only Operates from 08:50 - 13:15 as needed
Second day - Final day Operates from 09:30 - 13:15 as needed
*Operates every 20-30 minutes
Round Trip(Boat Race Stadium→Higashi-Karatsu Station)
Operates from the end of this stadium's 9th race to the end of the 12th race
Free Shuttle Bus Service
A free shuttle bus goes between JR Higashi-Karatsu Station and the boat race stadium.
*Only on race days at this stadium
*Please note that buses may be slightly delayed.
*In the case of train delays, it may not be possible to take a bus. Please leave plenty of time to arrive.
Service Hours
Morning Races Race Days 08:20 - 11:30
GI and GII Race Days 09:30 - 13:15
*Operates every 20-30 minutes
*First day only 08:50 - 13:15
Morning Races Operational Timetable(Scheduled time from Higashi-Karatsu station)
Hour
minute
8

20

40
9

00

20

40
10

00

30
11

00

30
Toll Refund Service
Boat Race Karatsu offers a refund service for transportation costs, for the ticket holder's one-way fare only.
*This refund service is only for races held at Boat Race Karatsu Stadium.
(This refund service is not available on days with only off-course ticket sales.)
How to get a refund
Please show a boat race betting ticket worth more than 1,000 yen purchased the same day at Boat Race Karatsu, as well as the same day receipt on the right. Exchange your receipt for a refund of the one-way portion of your trip.
Refund Hours
Morning Races Race Days 11:25 - 13:25
GI and GII Race Days 13:00 - 15:20
Refund Location
South side of the 1st floor Central Entrance
Eligible Roads
Toll Road Fees

●

Fukuoka Urban Expressway

●

Nishi-Kyushu Fukuoka-Maebaru Road

●

Kyuragi-Taku Toll Road

Train Fees

●

Fukuoka City Subway Airport Line, Hakozaki Line, Nanakuma Line

●

JR Chikuhi Line

●

JR Karatsu Line